Do you know what the downside is when you make a career plan only around your employment?
When you're at a job working for an employer, you're never paid what you deserve.
You're paid what it would cost your employer to replace you.
It doesn't matter how hard you work, or how much contribution you try to make to your company; you could be shown the door at any moment your employer decides.
In today's world, job security doesn't exist, unless you know how to make a career plan well. Period.
You may get some raise, some recognition, and promotions also. But your income would be nowhere near what you deserve. Will it cover the cost of inflation and the general rise in the cost of living each year?
Unless you're a top executive in multi-billion dollar corporation, you'll retire broke with just enough money to survive — no more than that.
Even to have a minimum retirement corpus, you have to compromise your lifestyle all along your working years. There's a recent movement called F.I.R.E. That means Financial Investments Retire Early.
The principle suggests you invest 70% of your income during your whole working life, and enjoy passive income by retiring early.
That means you must live frugally at a young age and to enjoy life when you're older. If you like it, go for it by all means. Postpone your honeymoon till the age of 50 (whoa…)!
If you don't like the idea and don't want to live frugally, you've to make a career plan differently.
Is the situation going to change after 2020? Yes, and for worse.
Unemployment is on the rise.
Existing employees are being laid off, and technology is replacing humans.
We have entered a new age economy where the traditional way of planning your life won't make you wealthy, even after 30 or 40 years of employment.
And it leads to the million-dollar question – how to make a career plan can that can give you massive success and wealth? Why a formal education can't guarantee a successful career?
Formal Education is Necessary, but You Must Make a Career Plan in Today's Time to Become Successful in Life
It may sound cliché, but it's the truth. It used to work in the 1980s, not today. Still, people think that formal education is the only foundation they need to build their career upon. That's why so many people are unemployed, and at the same time, most of them are unemployable. Everyone has strength to become successful.
When you know how to make your career plan well, you won't have any reason to worry about your future.
We miss the fact that technology and market demands are changing fast. Syllabuses in colleges and universities are outdated by decades. There's a famous saying that colleges don't teach 90% of what you need in your career, and you don't need 90% of what you learn at college or university. On top of it, none of them teaches how to make a career plan well in advance.
No wonder that many top billionaires are college dropouts. 
A natural question will be, "what the hell should I do after completing my formal education?"
I shall come to the point soon. Before that, we need to understand some facts that most of us often ignore. Here we go.
Employment and experience are necessary, but those can't guarantee financial freedom.
"Sir, you're talking about the necessity of getting a job first. But how can I get a job when there are no jobs for ordinary undergraduates like me?" – Asked Rakesh, one of my clients.
Our conversation went like this…
Me: What are your options?
Rakesh: I have to look for a job and apply to potential employers hoping that someone will offer me a position.

Me: How long it may take, can you guess?
Rakesh:  (looking uncertain): Don't know. It may take a year or more. I really can't foresee.
Me: Who do you think would get those jobs?
Rakesh: Maybe candidates having computer certification from reputable institutes or those having some experience.
Me: Why are you not enrolling into one of those? You can study while you're searching for a job.
Rakesh: But that would cost a lot of money…
Me: Borrow from parents, relatives, or from anywhere. Investing in skill development gives the best return many times over. Agree or not?
Rakesh: Yes, sir. I think I can do that.
Could you see the difference?
It's not only formal education, but a valuable skill that has demand in today's market is the key. It should the first step to make a career plan for yourself.
Even if you don't opt for a job, you can always start as a freelancer and provide service to many businesses on a part-time basis. There are ways to do that.

Starting a Business is A Good Idea if You've Money & Time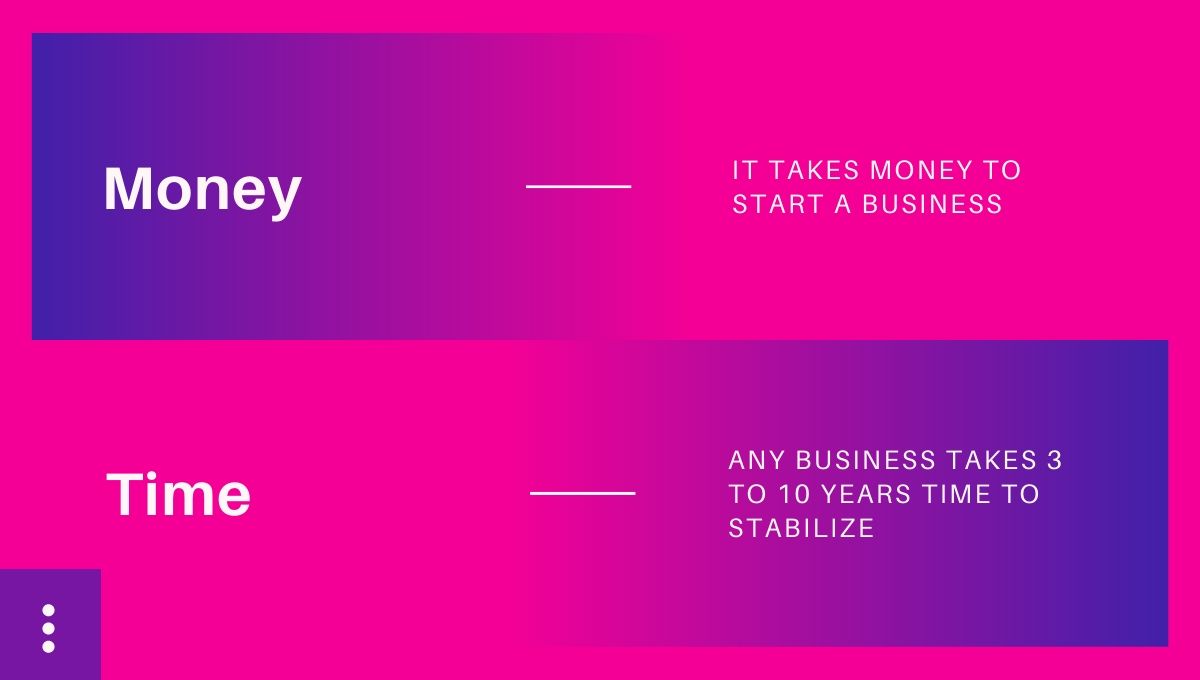 Many of us dream of having a business. You can make money even when you're sleeping. It's possible. A Business can be an asset that can generate cash of its own.
But you've to build it first.
And that costs money, knowledge and time. There's a belief that a business can be built without money or specific skill or time.
That's a load of nonsense.
Of course, you can start a business without investing a lot of money upfront. Such ventures need a long time, steep learning curve and small expenses now and then.
These may take 3 to 10 years to make you financially stable and free from debt.
But how will you survive during those years of struggle? Bills and day to day expenses don't wait.
Then how will you make a career plan effectively to avoid money worries before or after your retirement?
The simple two steps I'm about to tell you will empower you to be able to retire decades earlier than you can imagine.
Step 1: Learn a High Paying Skill That You'd Love to Acquire
A High Paying Skill means it can generate at least a to six-figure income per year. That should be the first point to make a career plan work fast.

You need to find out exactly what kind of skills are in demand today.

It's easy to find out what skills businesses are looking for, not by only searching Google, but by interviewing business owners as well.
Create a shortlist of the kind of industries you'd love to serve. Meet potential employers and interview them. Ask them about their most challenging problems. Your service is the product, and you need to do extensive market research to find which products are in demand.
There are methods to approach and take such surveys that I teach to my students. You can fill in the contact form and send to me to know more about it.
Now you have to compile the results and select just one or two skills that you are comfortable to learn.
Keep your patience and learn that skill. Put in maximum hours every day to learn and practice it.
Some examples of new-age high paying skills that don't take more than a year to learn at home with minimum investment and earn:
Sale of High Value Products or Services
Professional Videography & YouTube Marketing
Copywriting
Digital Marketing Consulting
Creation of Podcasts
Artificial Intelligence and Machine Learning
Blockchain Technology
Data Analytics
Chatbot Marketing
Email Marketing
Coaching and Consulting
Online Tutorial Creation
Financial and Legal Analysis
Fashion Designing
Software Development
Data Security and Ethical Hacking
Events Management
Public Speaking
Many educational institutions offer those courses. If you have money and time to attend those, you should enrol there.
If you are short of money, or can't take a leave from your current job or profession, you need not worry. Those courses are available online. The costs are affordable, and you can complete a course sitting at home. They also guide you on how to get freelancing job offers (gigs) from large companies. Two such places are Udemy and Skillshare.They offer both free and paid courses.
The most crucial point is to learn a high paying skill very well and pro-actively apply for gigs that pay well. The payments usually are pretty fast.
You will need to market your offers to your target group at the earliest. Today, you must have the skill to build your personal brand using digital marketing techniques. It's not difficult to learn and costs much cheaper than traditional marketing.
Step 2: Time to Scale Up Your Revenue
Once you start earning from your freelancing work and have more clients, you should begin to re-investing a part of it in outsourcing some of those gigs to other freelancers by making a joint venture with them.
As your small venture grows, you shall have closer relations with your clients. Then you can focus on expanding your basket of offers to the same group of clients.
You don't need to become master of all skills to service them.
Initially, you can outsource those gigs. Later you can start employing staff to take care of those jobs. That will be the first step towards establishing a real business.
When you plan your career to establish on such a strong foundation, your reputation and brand equity will grow in the market over time.
The fundamental rule is to add higher and higher value to your target group of clients and nurturing excellent relations with them.
Your influence and negotiation power with your channel partners will grow. It will help you reduce costs and increase profits.
At this stage, you can claim to be a Business Owner. Your income will reach a level when you can hire an office, recruit more staff and in general, can let the business run almost on autopilot. You can then focus on expanding your business further horizontally and vertically.
Summary
We talked about planning career with a vision to create an additional income stream part-time, when you're having a job or a profession.
You should market research with your target business group to identify their most critical problems. You can command a premium if you can solve one or more of those problems.
Your focus should be to specialize in any of those high paying skills across your industry than trying to please only one employer.
Next, you should build your personal brand using digital marketing and offer your services to potential clients with proof of your skills.
Once you have one or two loyal customers, you can prepare to scale up your operations and start building your business.
When you have a regular income flow that's equal or more than your current job, you can quit your job and devote your full time to develop and grow your business further.
Those are the basic concepts of career planning in the new age economy.
The choice of specialization can vary from person to person, but those basics are almost the same. Results will not come overnight.
But you'll never have to worry about money all along the way while you'll be able to improve your lifestyle significantly, before and after you take a formal retirement.
Should you require any help, please comment below, or write to me using the contact form.
Dedicated to your success,
Arun Chattopadhyay