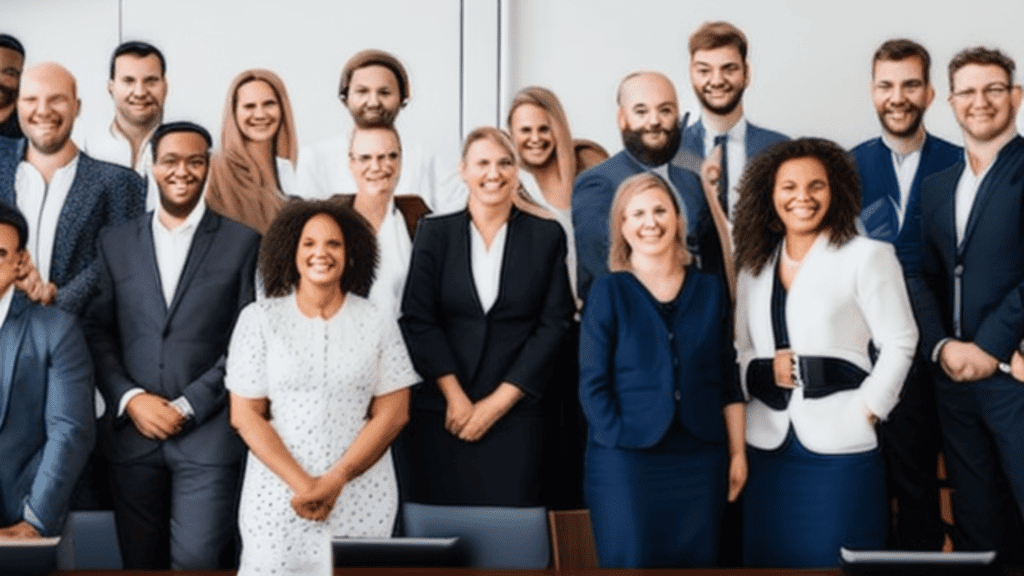 This blog introduces 6 tips for improving employee productivity in an organization.
Employees in a company have different productivity levels. In order to create successful teams and enable the business to collaborate with its partners, their abilities must complement one another to improve employee productivity..
When we prioritize the client experience, employees are motivated to perform at their highest level.
Because we value their contributions, customers become loyal, and the bottom line becomes profitable.
Encouraging participation and leadership among employees inspires them to make suggestions about improving the company.
Providing your employees with the best tools to help them be more efficient and productive will increase their output.
You'll help them make better decisions while improving their productivity. It will also make them more efficient since you'll be able to help them with many things.
You want your employees to work harder and faster so that you can achieve your company goals faster. You want to get your employees to produce more results with less effort.

But you need help getting your employees to work hard and focus on their jobs. You've tried using incentives, but nothing seems to work. Your employees don't seem motivated, and they rarely give 100%.

Most people spend far too much time at work. And many of these people spend most of the day doing nothing useful. So most of the day, they eat, sleep, and remain miserable.

Work should be a place where people enjoy coming to work. But the reality is that it is a place many people dread going to.

To help you avoid all that…

I want to reveal 6 simple yet awesome tips to help your employees work harder and focus on their jobs.

These tips have been carefully designed to make your life easier. And they will help you quickly increase productivity by an average of 25%. These tips will also make your employees feel valued and appreciated.

Sounds good?

Let's dive in and give you 6 practical tips to increase employee productivity in your organization.
1. Delegate effectively, matching authority
Employees who are happy and productive will create more business for your
organization. Setting employee goals can help them be more productive.
Managers should know the employees' goals because they are responsible for developing them.

They determine the employee's personal growth targets, requirements for the desired role they want to work in, and their available resources.

A good measure of a team's success is to use work goals in its performance
management system. A reward should be short-term and scaled to the impact. They should be easy to do.

Teach employees how to be more efficient.

Employee efficiency refers to the productivity of individuals or teams within your organization. It's measured by how much output you get from specific people relative to input.

Employee efficiency is impacted by a variety of factors on a micro level, such as:

• Personal motivations
• Work environment
• Competencies
• Engagement
• Satisfaction
2. Encourage employee productivity by setting clear and attainable goals
Employees who are happy and productive will create more business for your
organization. Setting employee goals can help them be more productive.
Managers should know the employees' goals because they are responsible for developing them.
They determine the employee's personal growth targets, requirements for the desired role they want to work in, and their available resources.

A good measure of a team's success is to use work goals in its performance
management system. A reward should be short-term and scaled to the impact. They should be easy to do.
Teach employees how to be more efficient.

Employee efficiency refers to the productivity of individuals or teams within your organization. It's measured by how much output you get from specific people relative to input.

Employee efficiency is impacted by a variety of factors on a micro level, such as:

• Personal motivations
• Work environment
• Competencies
• Engagement
• Satisfaction



3.How to measure the employee productivity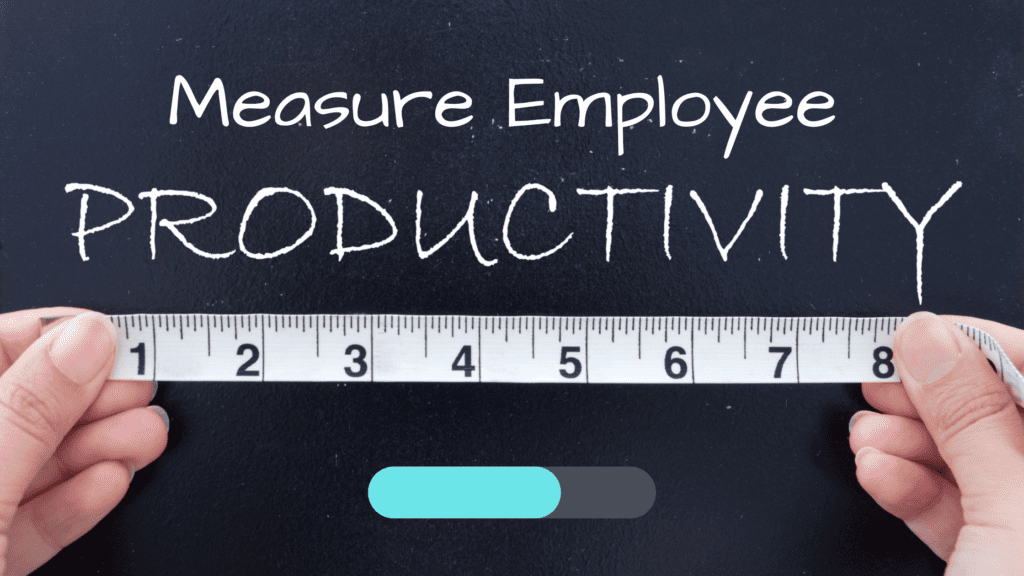 When you identify efficiency, it's essential to recognize that each position has its efficiency indicators. For example, if you measure a particular indicator for your store manager, that doesn't necessarily mean the same thing for your customer service representative.

Let's say a company manufactures widgets at a rate of two per hour. How much would it take to fill 100 orders? In this case, the company could use order quantity to measure efficiency.

Creative professionals like those who write articles for blogs, build websites or create videos are sometimes more in touch with their creative efforts than those who work in advertising agencies or publishing companies.

Efficiency and effectiveness are essential, but there's a risk of becoming overly concerned with how things are done.

That may be hard to believe, but sometimes people can get the measurements of their breasts completely wrong simply because they are the wrong measurements, as an example!

When you measure employee productivity, it's vital to get very granular in your approach. The right approach for you is unique to your situation
Here's a short list of considerations when measuring employee efficiency:
It can help if you're measuring employee performance to set clear expectations for success.
Determine how many hours a week you spend working.
That gives you an estimate for a realistic number of tasks you need to accomplish in a month, quarter, and year.
Make sure you have the plan to measure your output against your goals.
That is a simple but fun exercise to see if you are being as efficient as possible with your time.

From there, you can focus on either maintaining or improving overall efficiency.
How to improve employee efficiency
The three main factors that can affect employee efficiency are personal, procedural, and systemic.

Such a move is unlikely to have a dramatic effect.

Therefore, rather than recommending specific best practices for managing employee engagement, we recommend you follow these best practices to ensure your company is maximizing employee engagement.
There's one thing that all successful people agree on – they all want more. So, here we go…
Improve workplace conditions
Offices need comfortable workstations, plenty of natural light, and quiet rooms. It would help if you also considered flexible remote work
arrangements that allow employees to work where and when they feel most productive.
Match tasks to employee skills
Your organization may have a team of salespeople who are highly skilled at sales, while others are better suited to other tasks.

You'll want to ensure your team members can leverage their knowledge, eliminate roadblocks, and reach the best results possible. Poor communication is the biggest drag on your efficiency. Make sure your emails are well-written and include action items, as an instance.

Find ways to improve team, department, and company communication. That is important for anyone who wants to succeed in business. Use instant communication tools such as Slack or Teams to enable quicker and more focused communication.
Keep goals clear and focused
You must set SMART goals for all your employees.
These goals cascade upwards to the rest of the company or organization. It should be obvious what the desired outcomes of the organization are.

Everyone should be working toward the same strategic initiative for the organization.


Give your employees responsibility and let them be owners of their responsibilities. Encouraging innovations and experimentation can lead to more efficiencies and better outputs.
Give your employees something to work toward that's beyond
organizational goals. When you reward your employees for doing a good job, they will do even better. Even an extra day off as a reward for example, has shown employee productivity by more than 5%
Cut out low-impact tasks and meetings
Not every employee will be able to complete all tasks given to them, meet all the deadlines, and maintain the desired efficiency level.

Sometimes, activities or meetings should be cut if they don't contribute to the goal at hand. The purpose of every business is to make money and create a profit. However, how a company achieves this objective is typically a matter of perspective.


Provide ongoing training and development
It's always about continuous improvement.
The most efficient workers on any given team are usually the ones who've been working together the longest. That's because people need to develop to the point of peak efficiency.
You can work with employees to make them more knowledgeable, competent, and skilled over time by asking them to do more than they're currently asked. There would be a lot of high-performing people at the company.
Radical honesty can be a crucial ingredient in any successful team.
Encourage team members to communicate with one another in a friendly and transparent manner. Team members should communicate with each other before there's a problem.
That prevents problems from becoming significant issues. That is a must-read for anyone who wants to improve their team's ability to respond to and adapt to feedback and who wants to improve their communication skills.
Keep deadlines and end goals realistic
That is not a question about whether or not you have deadlines and goals but more about what your deadlines and goals look like.

Your team is better off being more realistic about your goals and deadlines. Setting a higher bar will motivate your team to work harder while avoiding burnout. Remote work is an excellent method to boost employee engagement and creativity.

However, tight deadlines have a significant impact on the sleep cycles of your team members. If you ever want a better understanding of a particular type of business, look at what kind of business it has been in the past and how it compares to similar businesses currently in the industry.

Start with a good plan that includes all the essential details and works
within your time and resource constraints, like:

• What milestones will be used to measure progress
• What steps are required to meet the goal
• How much time should it take to complete the goal
• Any possible roadblocks or derailers
• What success will ultimately look like

Employee efficiency isn't an event. It's a steady, constant, ever-changing trend. To achieve efficiency in an employee, you need to look at their entire career path and ensure they are getting the training they need and using their skills to their maximum potential.

It would help if you identify the efficiency factors that impact your team, the factors that affect your team's output, and the changes you can make to improve performance sustainably.
4. Reward employees for productivity gains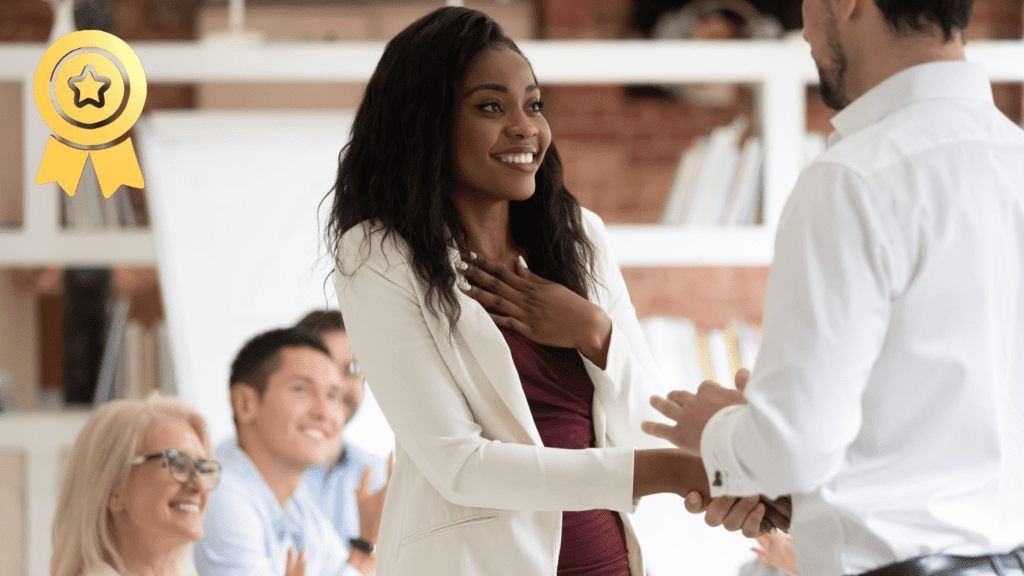 A recent people management poll found that 76 percent of employees agree that excellent supervisors recognize strong performance. Employees can be rewarded in a variety of ways.

But what does effective recognition look like when managing people with varying needs and behaviors?

Employee motivation and feedback are critical aspects of workplace culture. Most managers understand the importance of recognizing and rewarding their employees, but only some know how to do so effectively.
A pizza party or happy hour may be enjoyable for some employees but agonizing for others. A desired parking place would benefit an employee seeking status but embarrassing for someone who dislikes being on the show.
A handwritten thank you note may be meaningful to one employee but appear cheap to another.
While selecting the right reward can feel like a balancing act, one thing is sure: employees thrive on positive feedback as human beings.
According to Psychology Today, feeling appreciated is a cornerstone of positive selfworth. It also helps to improve the relationship of trust between two people. According to studies, workplace appreciation is vital for employees of all generations.
And it's a significant motivator for staff engagement. Indeed, OGO discovered that 40% of American workers would put in more effort if their employers recognized them more frequently.
As previously stated, people who are enthusiastic about their jobs expend more discretionary effort.
Aside from "job fit" (working in a role you're naturally qualified for), nothing beats being recognized by your supervisor for your hard work.
Managers, unfortunately, neglect to appreciate their employees in meaningful ways
Here are some numbers:
• 82 percent of employees do not believe their bosses recognize them (OGO)
• Employee appreciation is lacking in 83 percent of firms (Bersin by Deloitte)
• 17% of employees say their superiors know how to recognize them (Bersin by Deloitte) properly.
The schism is lethal.
Employees who feel undervalued are less productive and more likely to leave their jobs.
On the other hand, employers who give right recognition see increases in retention, engagement, and productivity. They also see a decrease in absenteeism.
It makes good business sense to reward employees meaningfully
Here are some examples:
Always say and mean "thank you" to your employees
It's surprising how often leaders give employees gifts like parties or bonuses without saying "thank you. "Hosting a monthly beer night to thank employees in bulk is nice, but it won't cut it. It will not make your staff feel special or produce the desired engagement effects.
Take the time to learn about what your employees bring to the table

Then express your gratitude—and mean it. Dropping by someone's desk with heartfelt thanks can boost morale more than an entire season of free drinks.
You could even write a handwritten note and mail it to the employee's home address.

Be specific about the great job an employee did. Being specific about why you recognize an employee can boost their dopamine levels. Analytical employees, in particular, enjoy hearing about their accomplishments. That is because it transforms empty praise into targeted and tangible praise.

What's the advantage of being specific? Your employees will grasp what you want to see and will do more of it.
5. Know your employees and personalize their rewards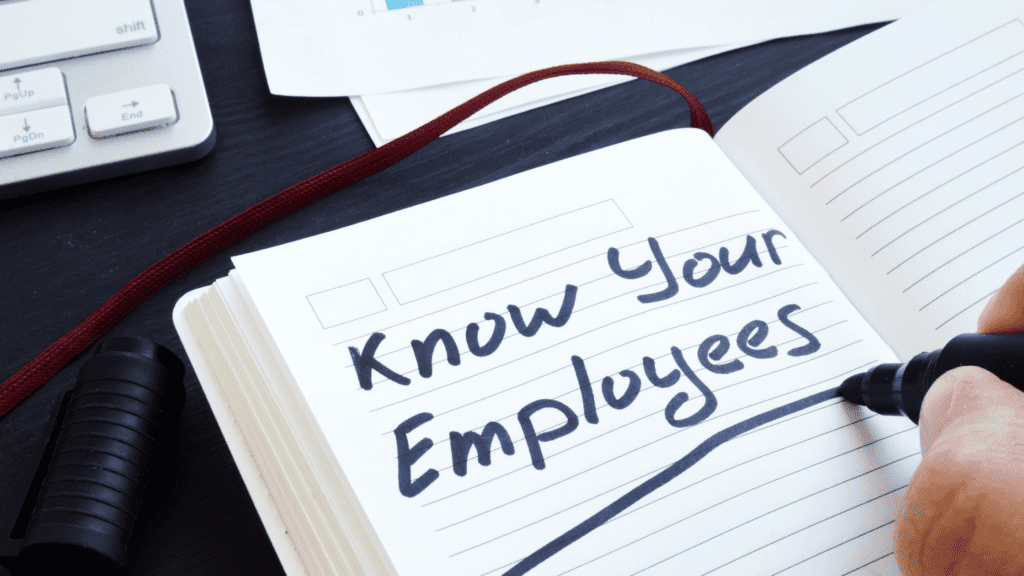 I discussed about meaningful rewards in the previous section. Here I giving little more elaborate examples of personalizing the rewards.
You may burden an introvert with forced fun if you "gift" them tickets to a sporting event with you. A work-from-home day may be a more appreciated way to recognize this employee.

Someone who craves public recognition may choose the status of being named employee of the month—and receiving that coveted parking spot.
To adapt your award to your employee, use what you know about their goals, requirements, and characteristics. Understanding your people is critical to keeping your top staff engaged and motivated.
Need help determining what your employees want? Don't be afraid to inquire. During the recruitment process, for example, you can ask employees what their favorite stores and snacks are and how they prefer to be recognized. Then utilize that information to personalize future rewards and recognition.
Make use of gift cards or cash bonuses
There are differing opinions on the effectiveness of using gift cards, money, and other tangibles to reward employees. According to some experts, these incentives do not motivate employees to stay loyal. Additionally, employees must pay taxes on cash awards, which can leave a bad taste in one's mouth.

However, understanding the employees you manage is essential once again.

Are your employees entry-level and cash-strapped? If this is the case, money can help them pay their bills, which can reduce stress.

Consider establishing certain occasions when you should offer money or gift cards if you choose to do so. For example, you may offer monetary prizes when an employee goes above and beyond. They'll feel less transactional and more special this way.

Cash can be a terrific method to make employees happy, but we recommend that cash or gift cards be only one component of your employee appreciation program.


Let your team do the rewarding
Allowing employees to recognize their coworkers can improve employee engagement.
Consider allowing employees to nominate one another for significant quarterly or annual prizes. You don't want employee appreciation to become a popularity contest, so they must be specific about why they're nominating this person.
When it's time to present the award, read the nominations aloud so the recipient can hear all the nice things his or her colleagues said about him or her.
Employees enjoy receiving compliments from their coworkers. Google employees recognize and reward one another through an effective internal peer recognition and reward system. At Zappos, employees submit their coworkers for incentives based on how well they lived up to or promoted corporate principles.
How much should you spend on employee incentives? According to experts, one percent or more of payroll should be set aside for recognition and awards. If you don't have that kind of money, spend it on tangible things and remember to say thank you frequently.
6. Introduce a culture of 360-degree feedback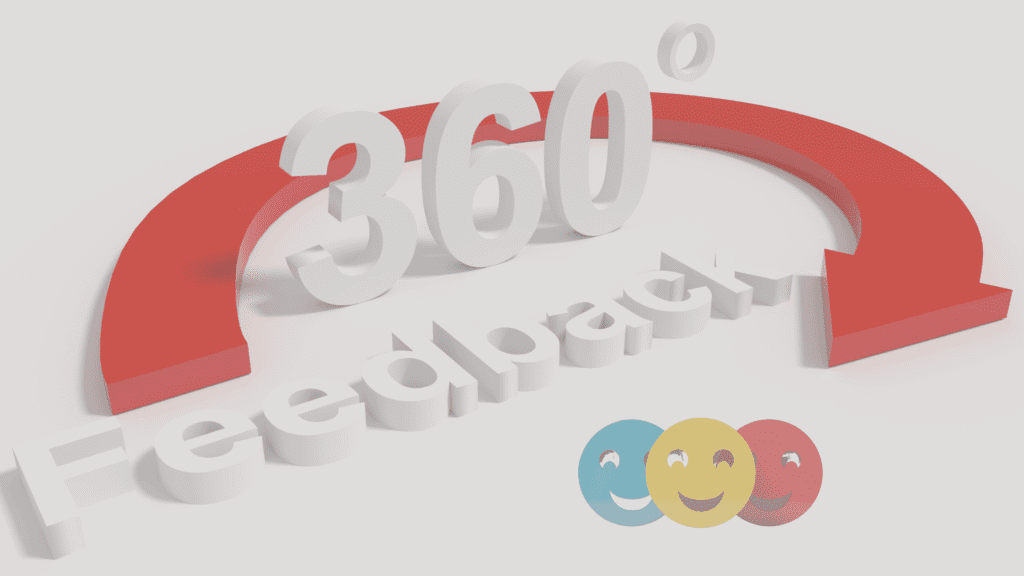 360-degree feedback is a type of employee evaluation that allows each employee to get performance feedback. Several people, including the employer and team members, look at an employee's performance anonymously and then provide one-on-one feedback.
Here are some interesting facts concerning this appraisal method:
• 360-degree feedback is a developmental tool, not a ranking instrument. It focuses on offering feedback rather than grading an employee's performance.
• When the 360-degree assessment method is used with other performance review techniques, the organization and its employees get better results.
• It is a comprehensive review system that assists you in determining your strengths and weaknesses. It enables you to pursue the highest-paying positions in the organization. A 360-degree evaluation system can be good or bad for an organization, depending on its use. I am going to elaborate it soon. Read on…
What Is 360-Degree feedback, exactly?
360-degree feedback is a practice that helps employees identify their strengths and limitations.
The employer and other staff members, such as coworkers, peers, subordinates, and people who share the same work environment, provide feedback to an employee through this feedback system. They evaluate their performance and provide suggestions for how to improve it.
The most critical insights from 360-degree feedback
• 360-degree feedback is a review procedure that comprises 8-12 persons, including the employee, employer, and peer members.
• The feedback system also gives an employee a self-rating survey, which includes the same questions answered by the management and other members.
How does a 360-degree appraisal and feedback system work to increase employee productivity?
Employees can get feedback from their bosses and coworkers via 360-degree appraisal and feedback. That is how the procedure works. This method is not standardized; thus, it may differ from one company to the next.
1. An administrator invites six to ten entities to complete an anonymous online feedback form.
2. Employees are also provided with self-evaluation questionnaires to help them assess their performance.
3. The replies of the reviewers were compiled into a report that was given during the 360-degree feedback.
4. The employees and reviewers use this report to discuss the former's performance. They also make suggestions on how to improve their efficiency and production.
5. A follow-up strategy is established to monitor the employee's long-term performance.
The administrator, who may be a member of the organization or an outside expert with experience in performance review or staff management, oversees this procedure.
Have you ever wondered what makes a 360-degree performance review and feedback different from other ways to evaluate someone? The basic structure and rules of the assessment system let employees know how each member of the organization's staff sees them.
Furthermore, it allows employees and employers to comprehend different aspects of their personalities.
What Are the Benefits and Drawbacks of 360-Degree Appraisal and Feedback?
The information here will help you determine the pros and cons of the 360-degree evaluation and feedback system.
Provides feedback to employees from a variety of sources


Develops and strengthens teamwork and accountability


Identifies procedural issues that can hinder employee growth


Highlights specific career development areas


Reduces rater bias and discrimination tendencies


Provides constructive feedback to improve employee outputs


Provides insight on training needs.
it is merely a component of the entire performance assessment system


causes organizational challenges if adopted hastily or incompletely


can fail to offer value if not appropriately integrated into existing performance goals


Because the process is anonymous, recipients are unable to obtain additional information


it focuses on employee weaknesses and shortcomings rather than strengths


Provides feedback from inexperienced raters, and groups can "game" the process, and


it requires a significant amount of data collection and processing in some cases
Questions and Answers About 360-Degree appraisal
What exactly is a performance evaluation?
Employees sometimes confuse performance reviews with performance feedback. So, what exactly is a performance review?
It is a routine evaluation of an employee's overall performance. It also sheds
information on the workforce's contribution to the firm. A performance review is frequently followed by feedback, in which the management evaluates your performance and proposes methods to improve it.
Why is 360-degree feedback and appraisal necessary?
360-degree feedback and appraisal are evaluation tools. Managers, staff, subordinates, leaders, and other members of the organization can give you a review of your work.
The process's primary goal is to help individuals recognize their strengths and limitations. It also helps employees understand a different part of their jobs and how important it is to keep learning.
How crucial is skill development throughout the 360-degree evaluation?
The goal of 360-degree feedback is to help everyone figure out what they do well and where they need to improve, as well as to show them what parts of their work need professional development.
Let us summarize the major takeaways from the article:
To improve employee productivity in an organization, the employer should give preference to a healthy work atmosphere and culture within it.
Research has proven that organizations that empower and motivate employees can get at least 25% more productivity from their employees.
Self-motivated employees can allow their managers to do higher-level jobs instead of daily firefighting, and the operations can run almost on autopilot. A correctly planned reward system can give employees a feeling of enhanced self-esteem. This is a sure-shot way to boost employee productivity.


The final result will be more quality outputs, customer satisfaction, and overall organization profitability with lesser and lesser stress.

To know more about how we can help your company improve employee productivity and work culture, shoot me an
email at arun@arunchattopadhyay.com